Welcome to the Cricut Crafty Challenge #6- Easter or Spring Gift Baskets
I hope you all have a great weekend and were able to get some crafting done, time with family and everything else that can't get done during the week. LOL! I did get some crafting done this weekend and I can't wait to share with you what I made.
Easter is coming up fast and I knew this weekend would be my last chance to make something for it, so I crafted up and made this cute little Easter basket to give to my nephew. Now I just need to go shopping to fill it up.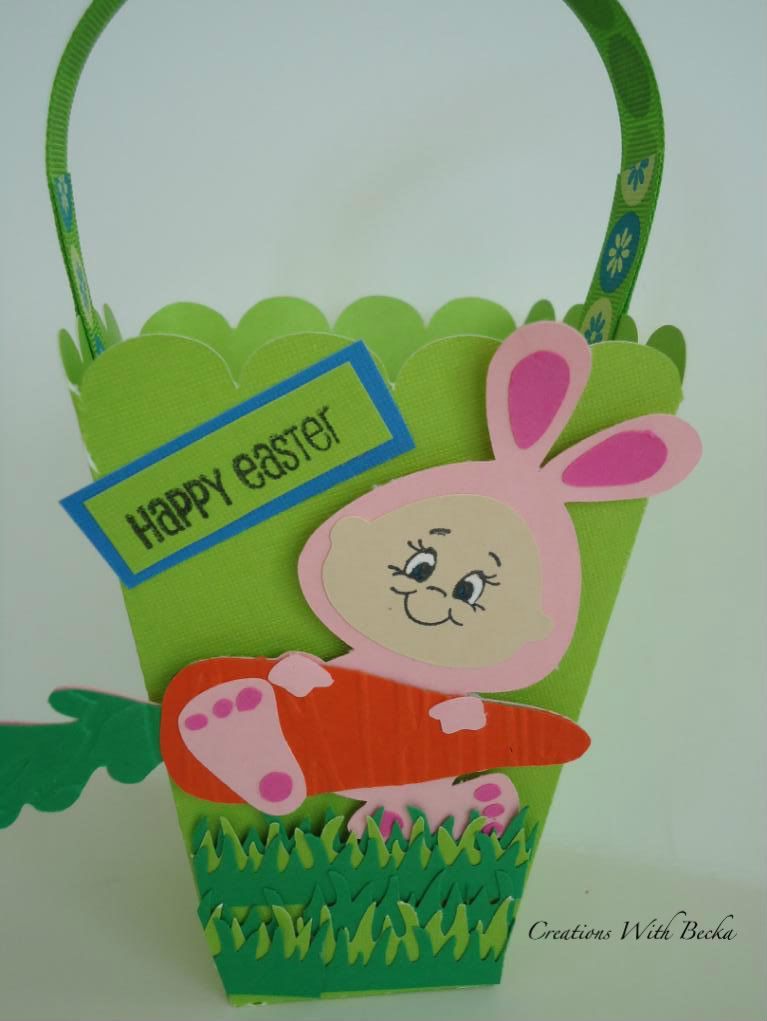 I made this basket cut at 10.5' from the Tags, Bags, Boxes and More cart, the little bunny is from Simply Charmed and I used a Friskers punch for the grass.
I used Peachy Keen stamps for the face on the bunny and just $1 stamp from Michaels for the saying. I also embossed the carrot with a cuttlebug folder.
Challenge: Make an Easter or Spring Themed gift basket to give to someone. You can use your Cricut to cut out the basket or you can use your basket and decorate it with Cricut cuts. It is your choice.
Your Basket must include the following:
At least 2 Cricut Cuts and Ribbon- Easy Peasy!
Please make sure you link your project up by
March 31st
to be eligible for the drawing for a prize.
We will draw the winner on April 5th on the post before the new challenge is listed.