Wishing you a belated Merry Christmas!
This is Rita from
Rita's Paper Obsession
. This month I wanted to share how inexpensive, easy and fast it is to create a beautiful glass etched gift.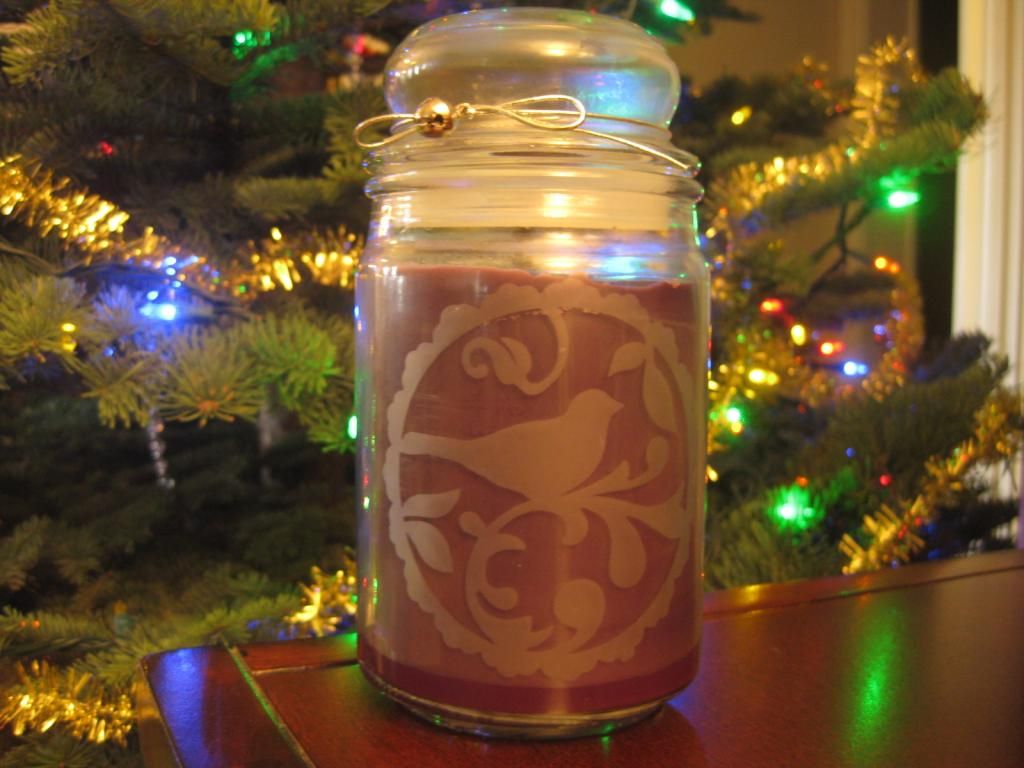 I wanted a gift that could be used throughout the year so I chose a jar candle with a lid and a simple image that can be displayed year round. Once the candle has burned out the jar can be used as a candy jar or trinket holder.
For this project you will need the item you wish to etch, vinyl shelf liner, etching creme, a foam brush, and your Cricut machine.
I used Contact paper purchased at Dollar Tree. Etching creme can be purchased at your local craft store.
I selected the bird image from the Sophie cartridge and "kiss cut" the image at 3 1/2 inches. Kiss cutting cuts through the vinyl but does not cut all the way through the paper backing. You may need to experiment with the blade depth and pressure as each machine is a little different. I used a blade depth of 3 and set the pressure on low. Once the image is cut, "weed" the image by removing the areas that are to be exposed to the etching solution. In the photo below, you can see the white backing of the Contact paper, this area will be the etched area on my project.
The next step is to transfer the image to the glass item. For this process a "transfer sheet" is used to pick up the remaining parts of the image. For this process I used a lighter colored piece of Contact paper. Cut the "transfer sheet" larger than your image. Remove the backing and place the "transfer sheet" over the top of the cut image. Carefully rub the entire image to ensure it is sticking to the "transfer sheet". Slowly remove the backing from the cut image piece.
Apply image to the glass item by rubbing the cut image onto the glass and carefully removing the "transfer sheet".
Be sure there are no bubbles or gaps in the image by rubbing the image to make sure it is secure against the glass.
Following the directions on the glass etching creme, apply creme, allow creme to sit on glass and then remove. It may be necessary to repeat this process if the creme was not applied evenly.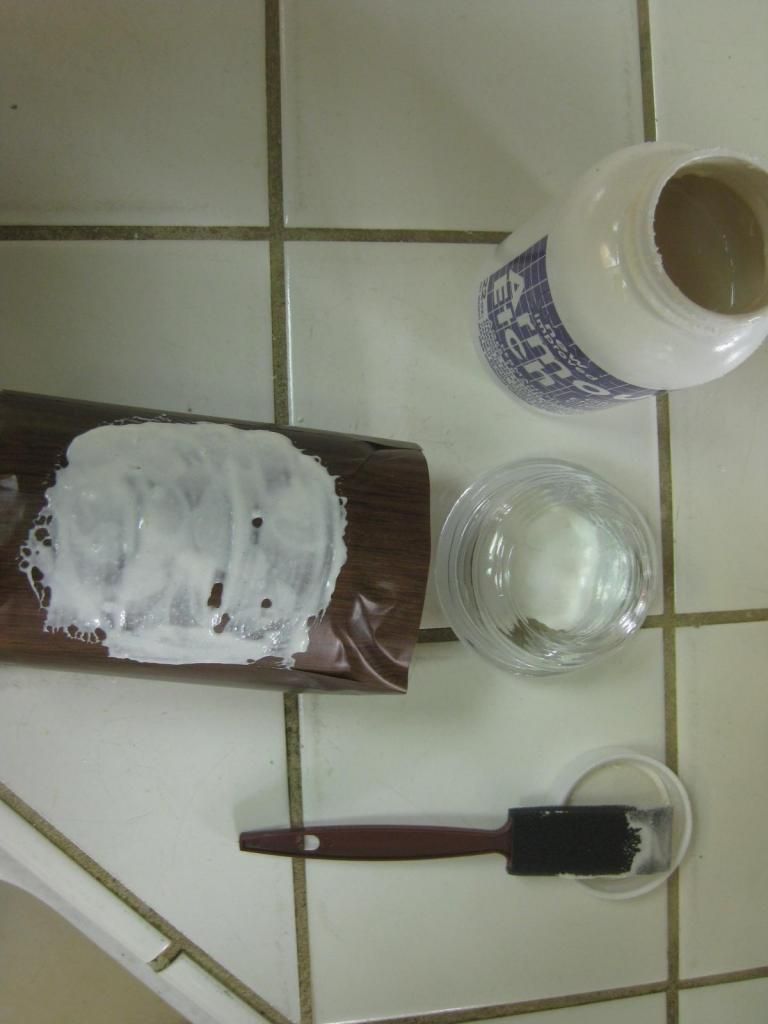 Remove vinyl and clean glass.
The whole process takes less than an hour and you have a beautiful etched image.
Wishing you a Happy New Year.
Designed by: Rita Poteat
Cricut Cartridges Used:
Sophie
Cricut Machines Used: Cricut Expression
Project type: Home decor
Project theme: Christmas/ Holiday
Other Supplies Used: Glass jar candle, vinyl shelf paper, etching solution, foam brush