Happy Valentine's Day!
This is Nadia from my blog,
With Glittering Eyes
. I picked one of my Valentine projects to share here today--a quick and easy one since today is THE BIG DAY! I picked up a couple of little heart-shaped boxes of candy and created a dimensional tag for the tops using paper flowers, hearts, and a banner. These are teacher gifts, but they would be fun to give to neighbors or any chocolate-lovin' friends!
The heart-shaped base was cut from Artiste, page 51, at 4-3/4".
The flowers were cut from Artiste, page 54, at 2-3/4" (Accent1-shift), 3-1/4" (Accent2), 4" (Accent 2-shift), and 5-3/4" (Accent1-shift).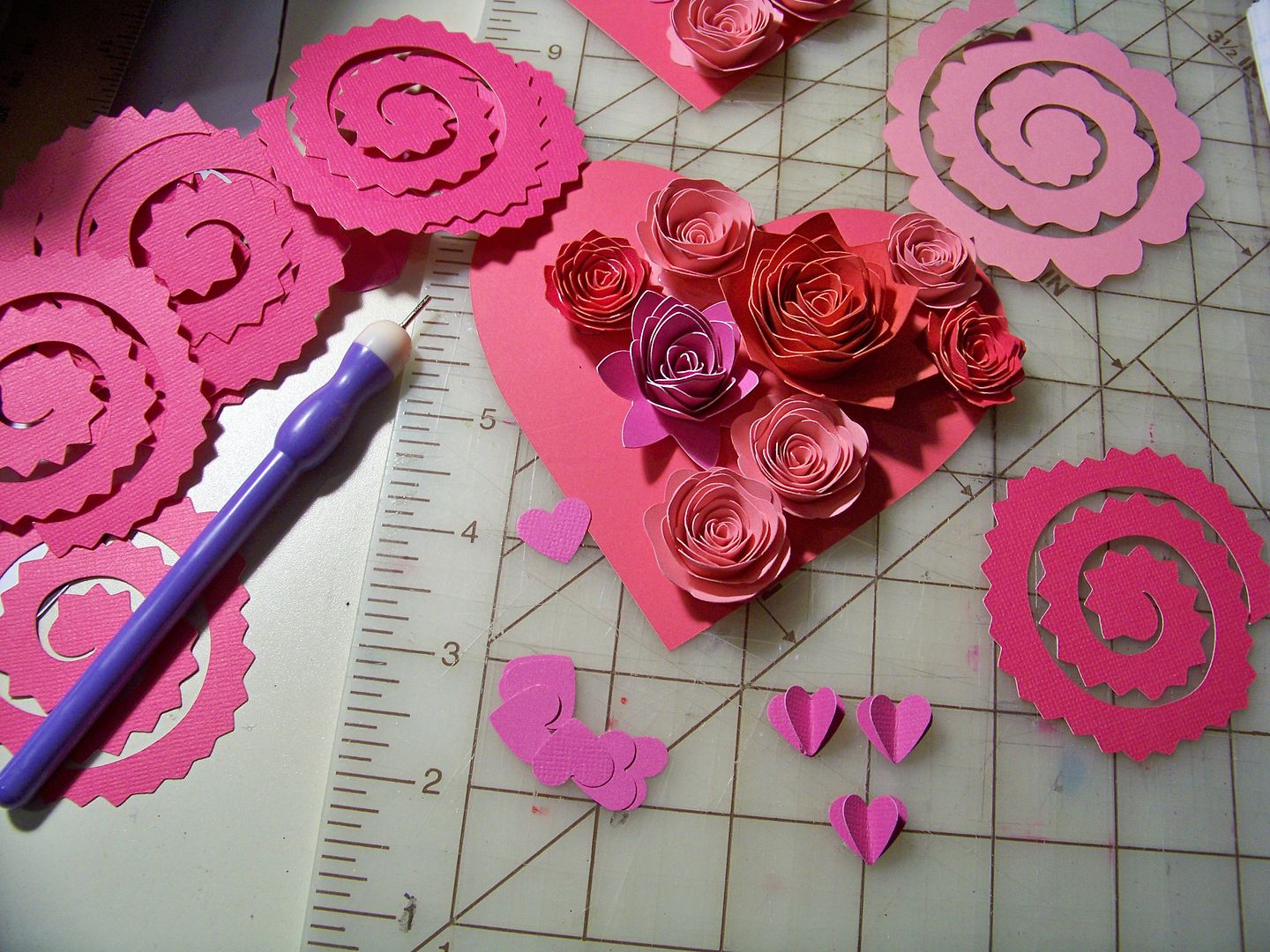 The hearts were cut with a punch. Some were combined to make dimensional by folding one in half and gluing to a flat one.
The banner was cut from Holiday Frames and Tags, page 48, at 1". I bent it at the perforations to make it dimensional. It was hot glued to the tops of the flowers.
All the flowers were hot glued to the base. The base was attached with Terrifically Tacky double-sided tape.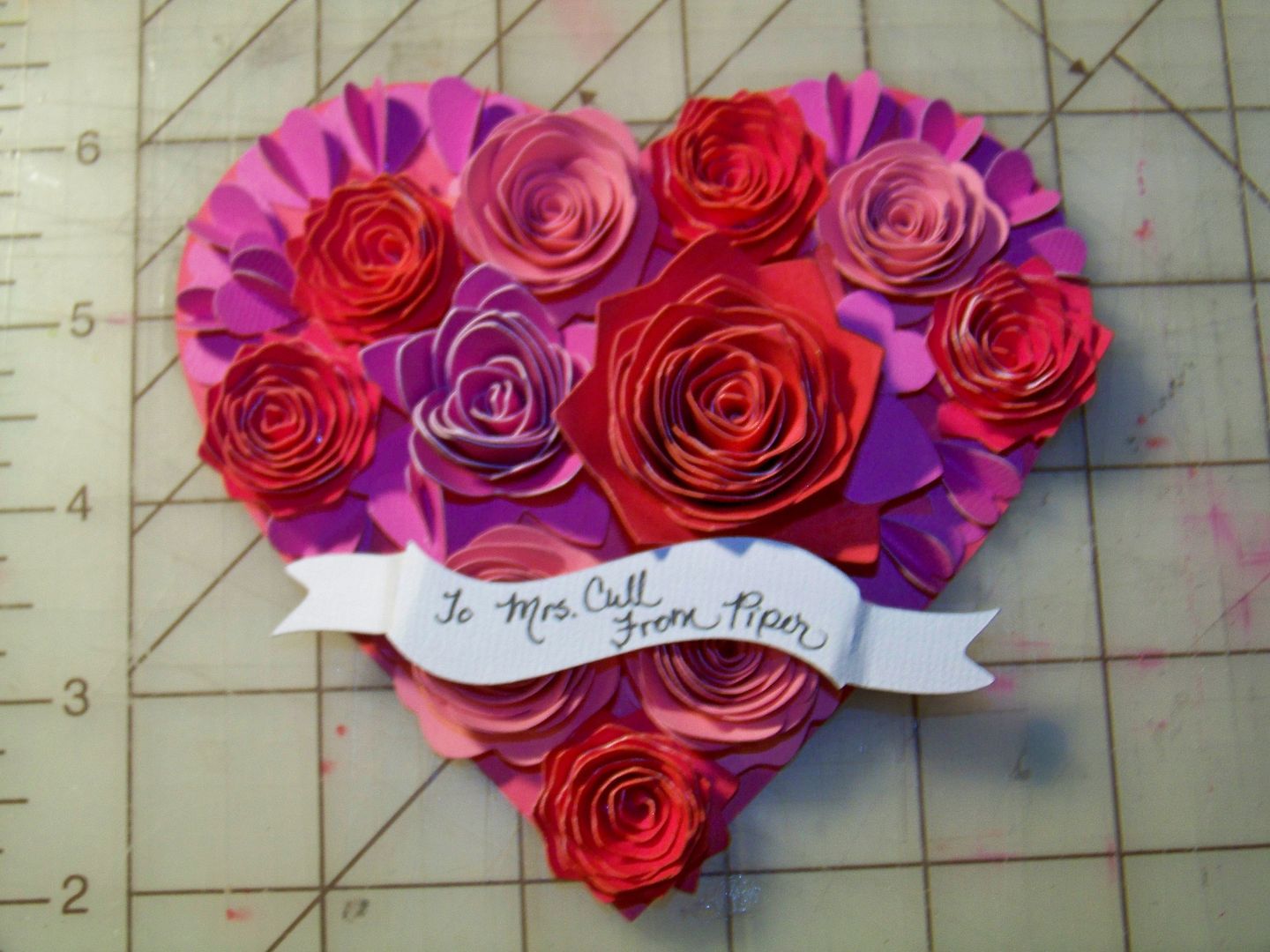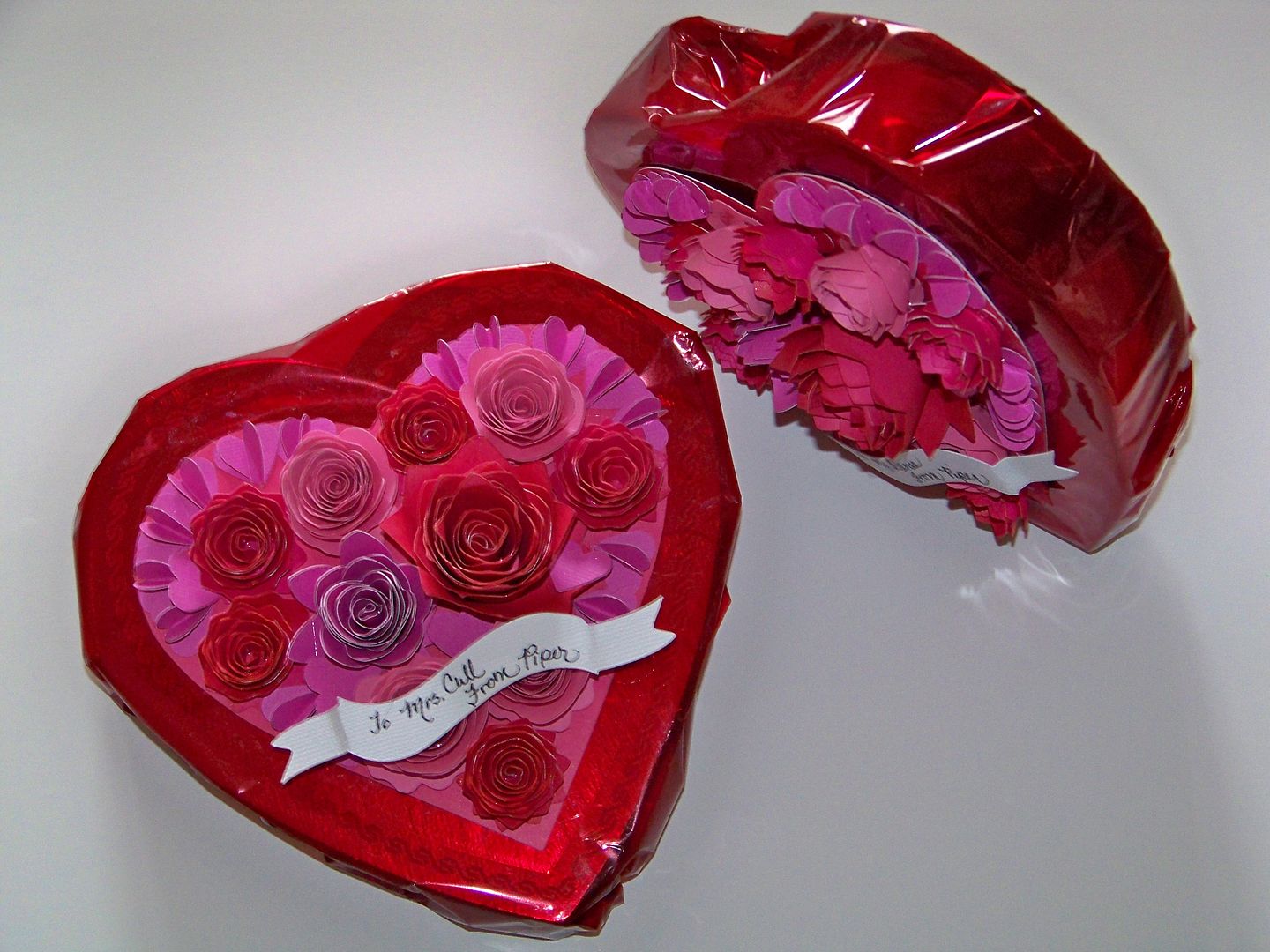 Best wishes for a Happy Valentine's Day with the people you love the most! To see my other Valentine crafts and gifts,
check out my blog today
!
Cricut Info & Supplies Used:
Cricut Machines Used: Expression
Project Type: Gifts
Project Theme: Valentines
Cricut Cartridges Used: Artiste, Holiday Frames and Tags
Suppies Used:
Paper, hot glue