Hi Everyone,
Welcome to the Cricut Crafty Challenge for April! This month's challenge is to make a gift for Mother's Day or a special person in your life.
I made this dress form for my mom for Mother's Day.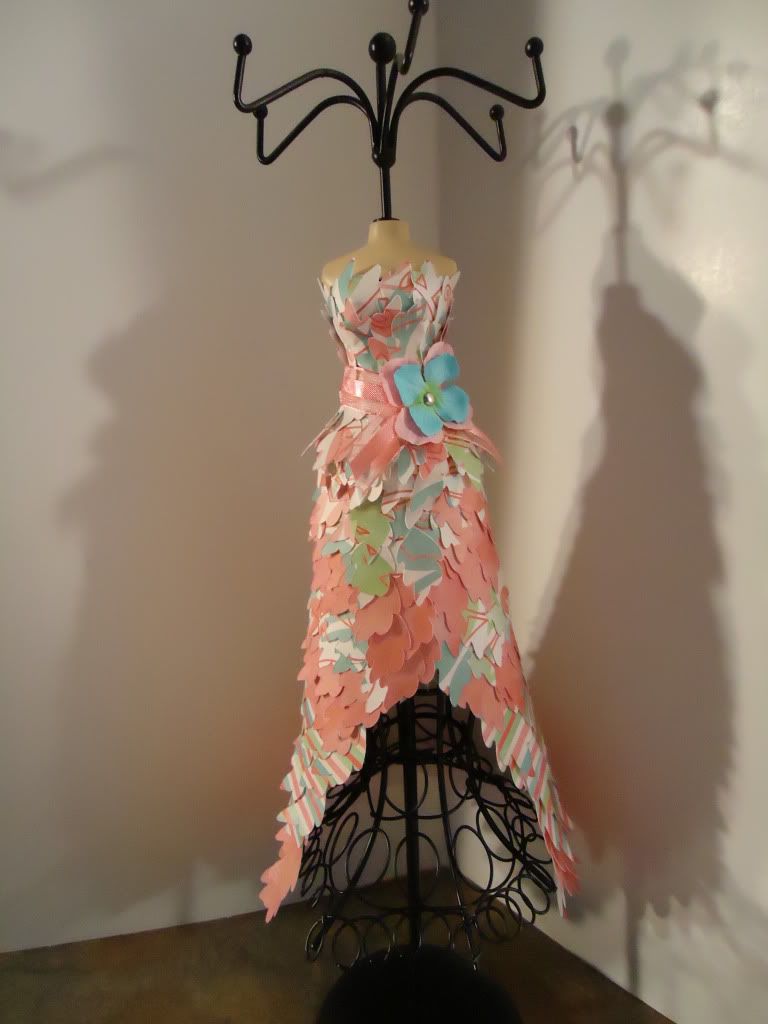 I found a form at Burlington Coat Factory. I think it is a necklace holder. And then I covered it with a dress I made from leaves. I got this idea from the DCWV both at CHA a couple of years ago.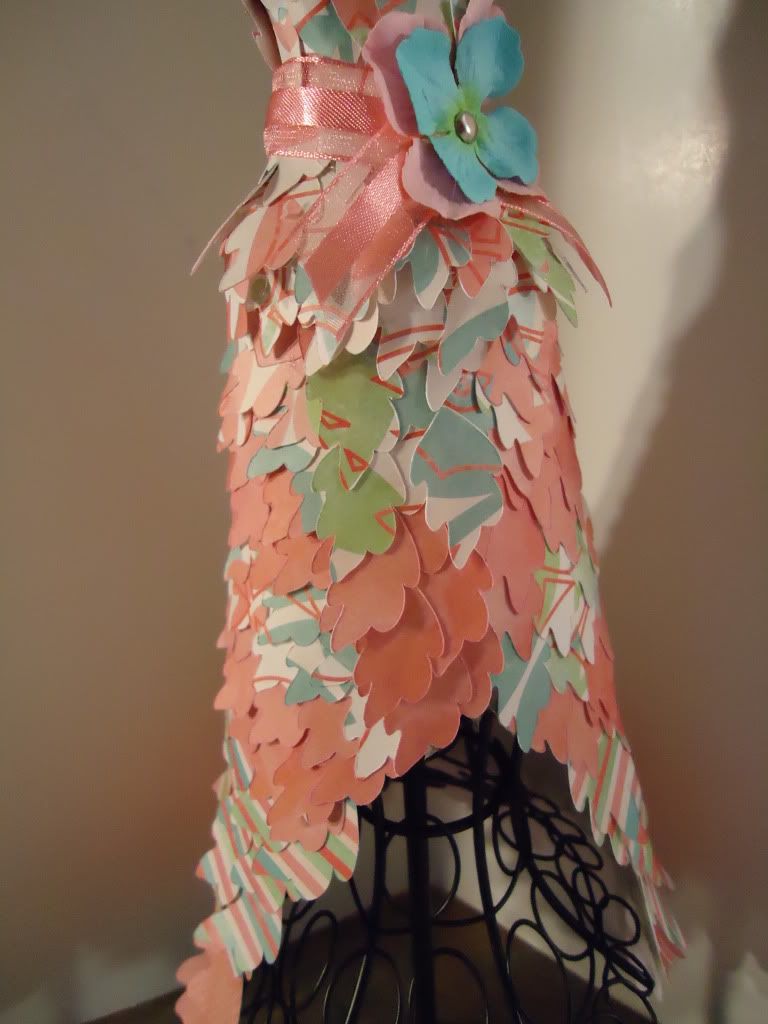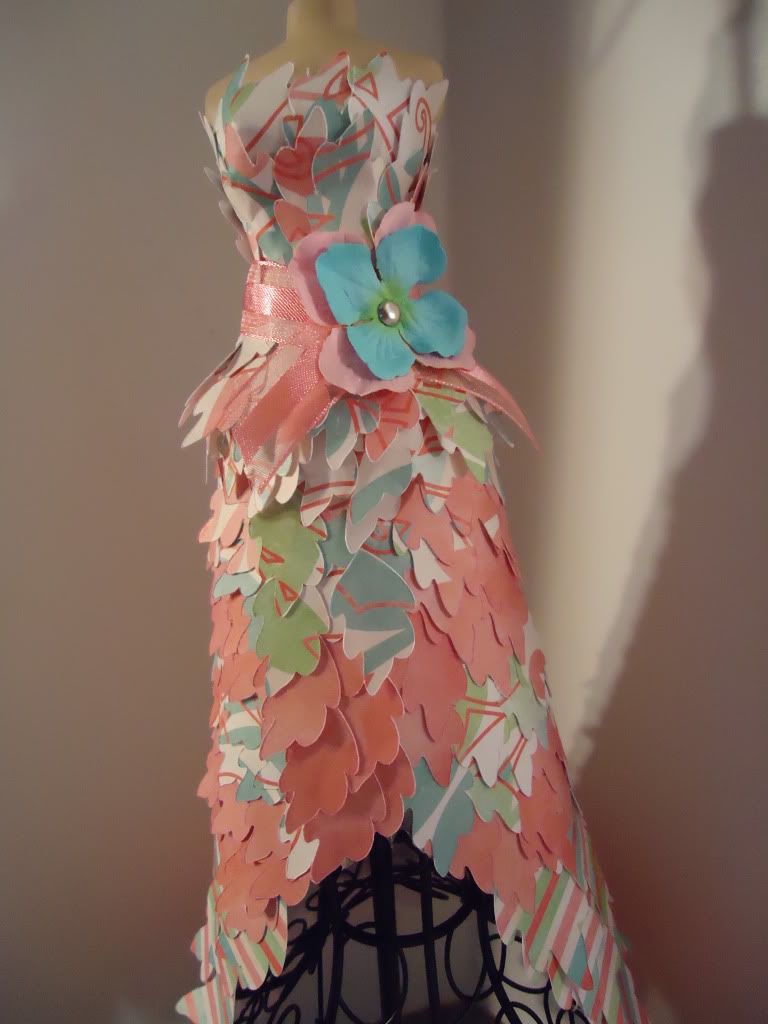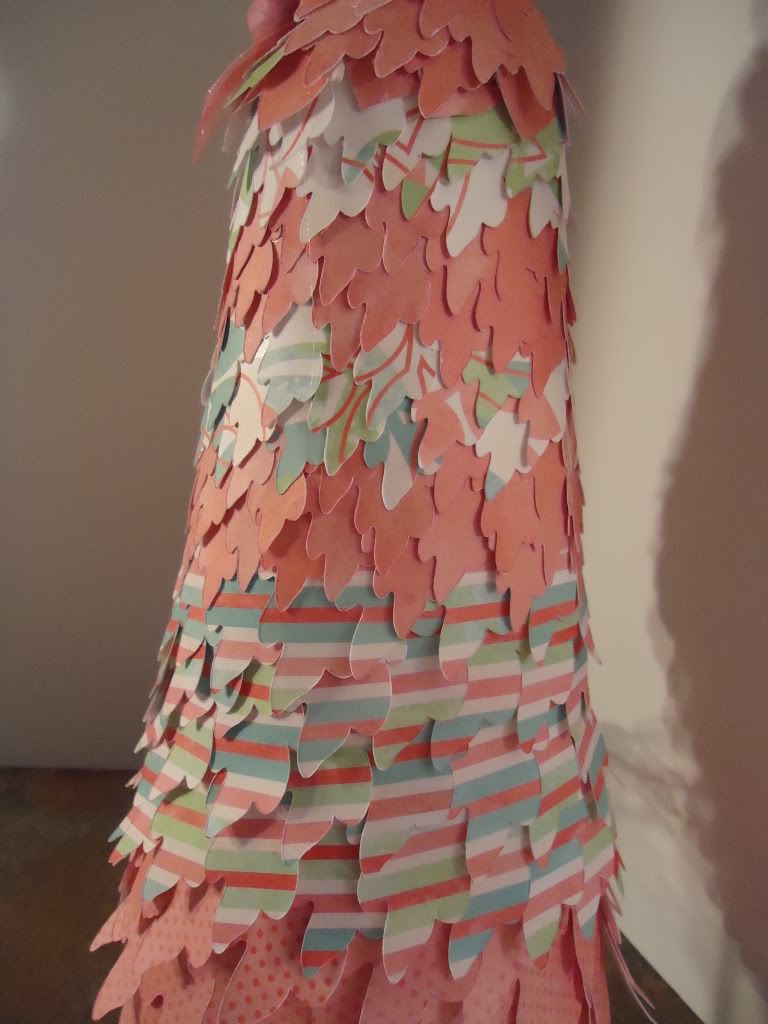 This is the back of the dress.
How to make it:
1. Pick a leaf from the Mother's Day Cartridge and what I did was on each page I used filled page with the leaves 1 at 2 inches, 1 @ 1.5" and 2 @ 1".
2. Next I took the thin piece of 8.5x8.5 paper and covered it with adhesive.
3. Take the 2" leaves and start covering/ layering them on the bottom of the paper, I did about 4 layers. Repeat with the 1.5" leaves and then with the 1" ones up to the top of the page this makes the bottom half of the dress (skirt)
4. Next take the skirt and wrap it around the wire form. I have to add some flowers to the edges of the skirt to get it to fit around the wire. Then I used the glue gun to glue the skirt together at the edges.
5. Then I used the glue gun to add more of the 1" leaves to the top of the form to make the dress top.
6. I added some bling as a necklace with my i-rock.
Here is your Challenge:
Please make a gift, card etc for the special person in your life who has influenced you. The project must have at least 2 Cricut cuts and you must post/link your project here by April 26th. We will draw a winner on April 5th when we post the next Challenge.
The winner of the March challenge is:
Maidi at
http://marg0006.blogspot.com/2013/03/easter-sweets.html
please contact Becka at creationswithbecka at yahoo dot com to claim your prize. You have until April 15th. Link up your project here: