Welcome Everyone to the Cricut Crafty Challenge day!
This is Becka from Creations With Becka and I am so excited to share the very first Cricut Crafty Challenge with you all today.
This time of year is all about getting the kids back to school, so this month's challenge is to make a Back to School gift, layout, card etc.
I made this awesome supply basket to give to my son's teacher on the first day of school. He started 3rd grade this year and has two new teachers. So I thought we would welcome them with this gift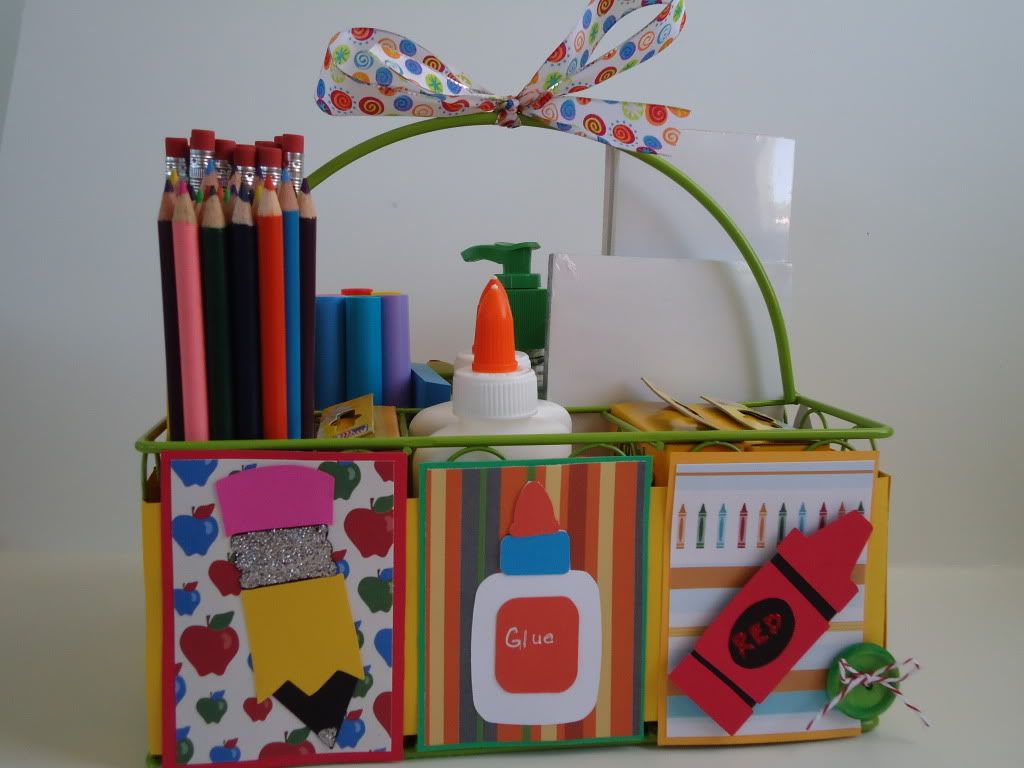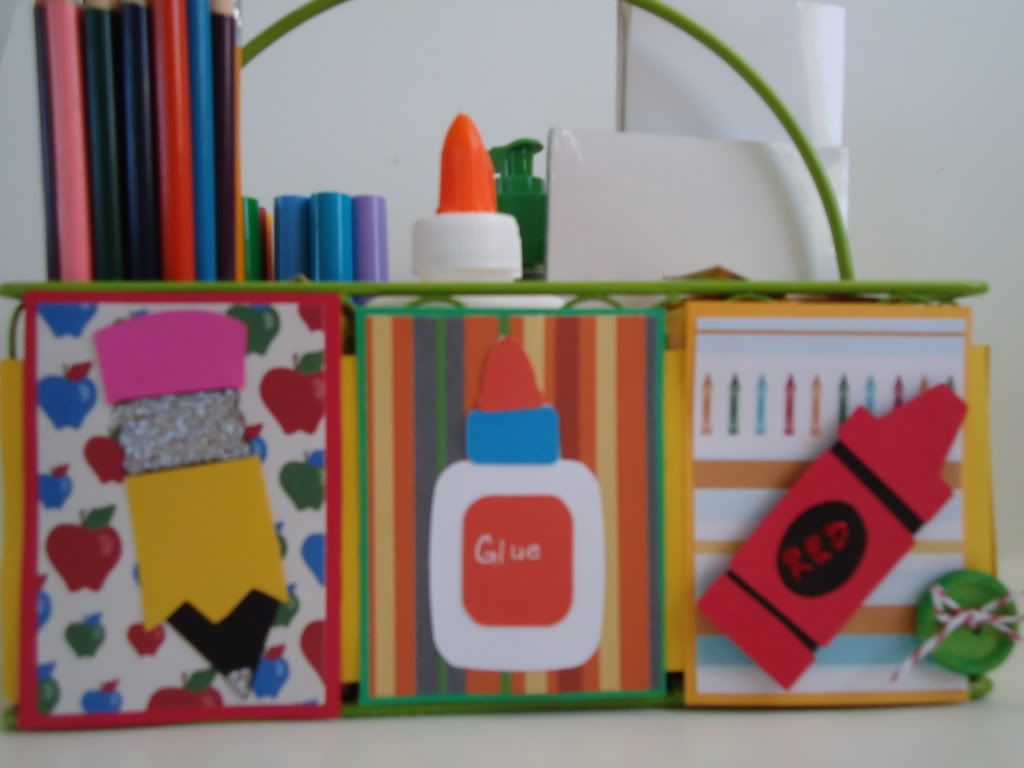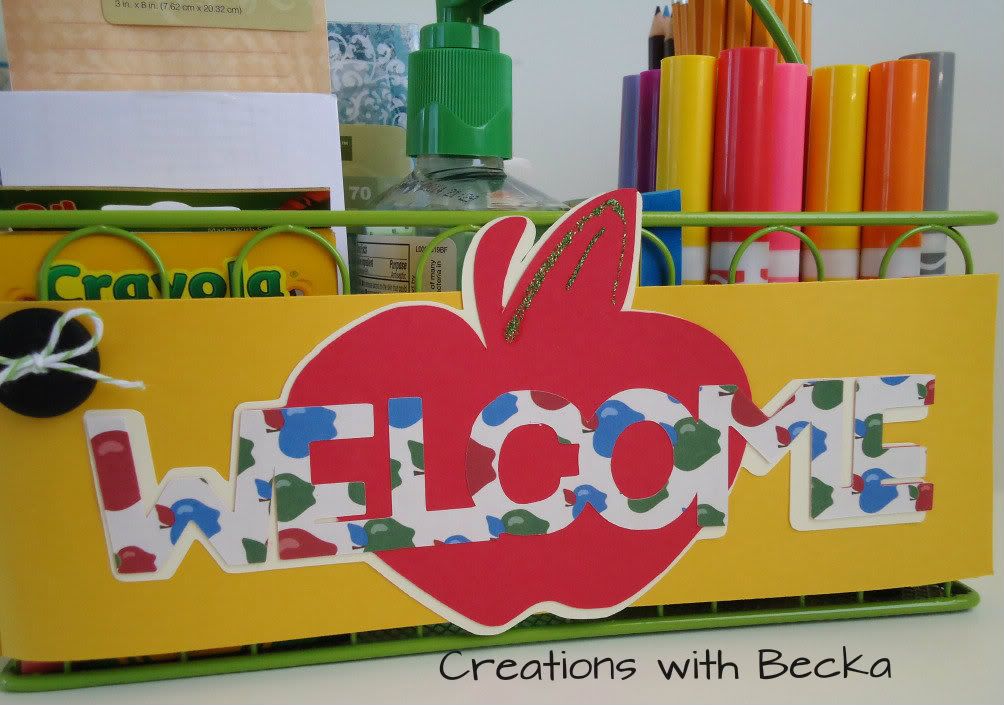 For my project, I first wrapped the basket with yellow paper. I cut and added "photo mats" for the backgrounds of the glue, pencil and crayon. Then I pieced together and added all of the cricut cuts. The finishing touches were the ribbon and the buttons and of course some stickles.
Cricut Info & Supplies Used:
Designed By: Rebecca Maddux
Cricut Machine Used: Expression 2, Gypsy, CCR
Cricut Cartridges Used: Simply Charmed, Create A Critter, Cursive 101, Classroom August & September
Other Supplies Used:Cardstock, DCWV patterned paper, stickles, ribbon, twine, buttons
Cricut Crafty Challenge #1 - Back to School
Ok, so now it is your turn! The Cricut Crafty Challenge is to Make a Back to School project, this can be anything and if you don't have kids you can still play along, make a project that reminds you of school.
Here is what your project has to incorporate.
1. Must use at least 3 cricut cuts.
2. Must use ribbon and buttons.
3. Must be a new project for this challenge. Please link your project with the link below.
Now RUN don't walk you only have until the 26th to link up your project to eligible for this month's prize and you don't want to miss out! RockinRobin1 from
www.robingoens.stampinup.net
has generously donated a $35.00 gift certificate to her Stampin Up Store. So please stop by her site and give her some love.