Hello! This is Nadia from my blog,
With Glittering Eyes
. By now, many people have already dumped their New Year's Resolutions, but I have one that you might just want to adopt-- and even though we are halfway through January, it is easy to catch up! This year, my family is doing a super-easy, extra savings plan that I found on Pinterest. For each week, one through fifty-two, we put that amount of money aside. So, for week one, we put in $1. Week two was $2. This is week three, so we will put in $3... this will continue until the last week of the year (week 52) when we will put in $52. You get the idea. At the end of 2013, without doing any extra work and without even noticing the weekly shortage, we will have saved $1378.
Click here to see the pin
- and the mini spreadsheet. (There's no reason that you have to deposit in order so you might prefer to make the biggest deposits earlier in the year and smaller ones during the month of December since the goal is to make this extra saving unnoticed).
My daughter was concerned that we needed a little bank to hold weekly deposits. For our little bank, I used a recycled bit of packaging from one of my Christmas gifts and covered it with decorative paper. She thought this shape looked like a deposit tube from the drive-thru at the bank.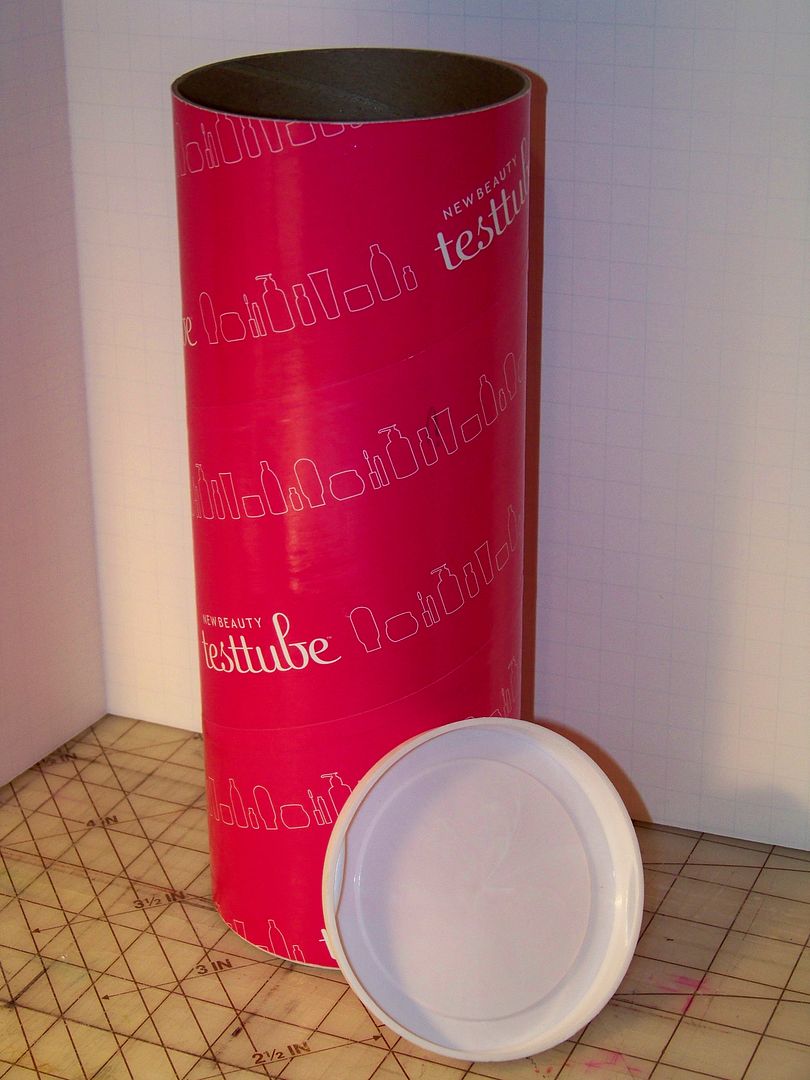 I used Paper Trimmings for borders (page 69, border cut at 1") and Wall Decor and More for the phrase (page 45, cut at 2-1/4"). I picked this text because my
OLW for the year
is 'faith' so I am trying to work it into some of my projects this year.
I printed off the spreadsheet from the pin-- my daughter particularly likes crossing off the weeks. We keep it inside with the money.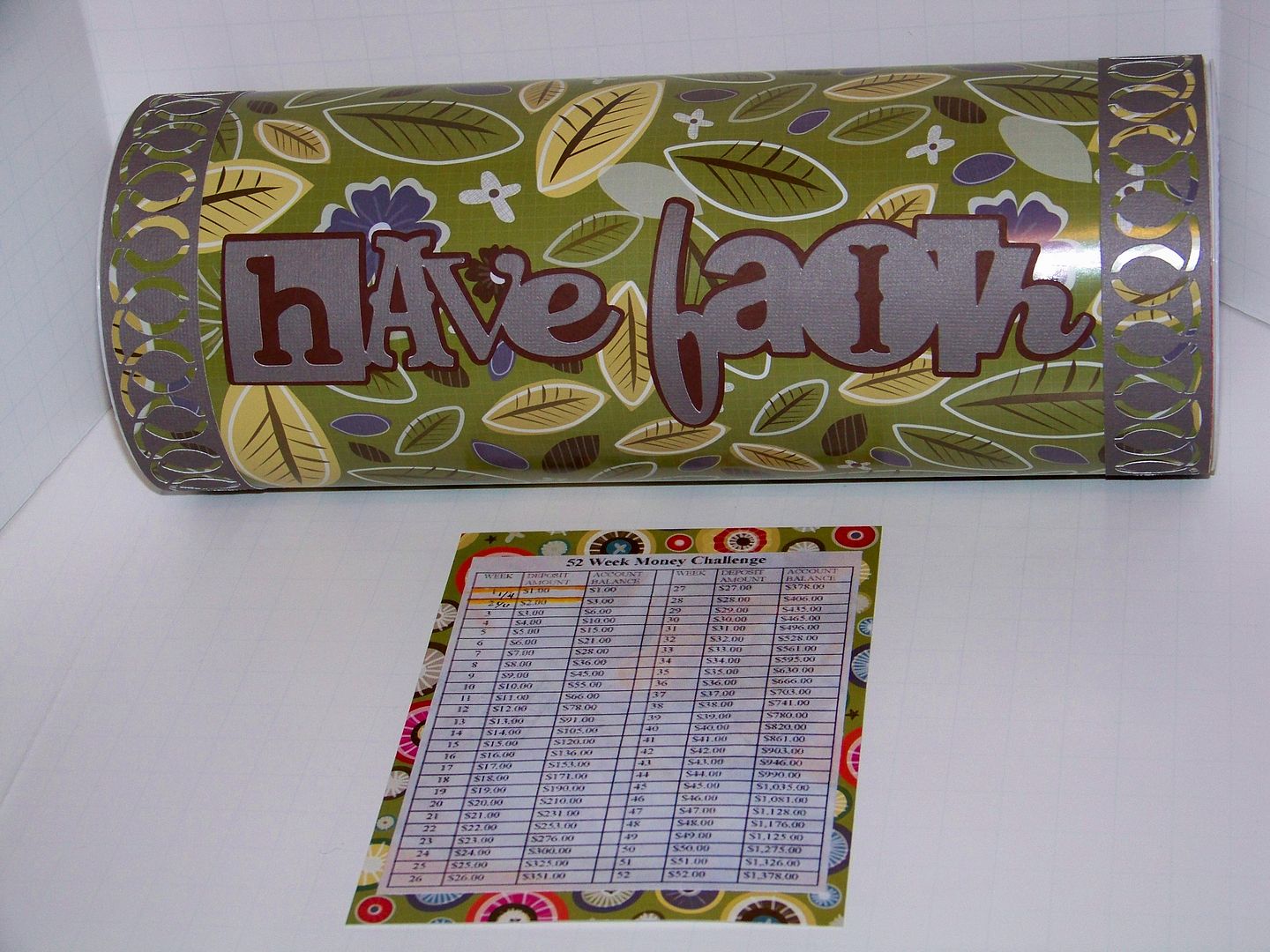 That's all there is to it-- easy peasy-- and to catch up, it will only cost you three bucks. This is a great way to make an extra, end-of-year offering at church or to have a little stash to buy a gift for the family to share after the holidays. ...And it's a LOT easier than keeping that weight loss resolution!
Thank you for checking my post today!
Cricut Info & Supplies Used:
Cricut Machines Used: Expression
Project Type: Uncategorized
Project Theme: New Years
Cricut Cartridges Used: Paper Trimmings, Wall Decor and More
Suppies Used:
Recycled tube with ends, paper